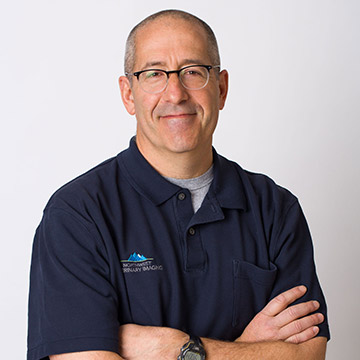 Steve Pokorny
VMD DACVR, Owner
Undergrad: Bowdoin College
VMD: University of Pennsylvania
Residency: University of Tennessee
Steve's background in both general and emergency practice allows him to work closely with general practitioners to help correlate findings with the overall clinical picture. In his free time, Steve acts as a private taxi service for three children and enjoys biking as well as playing and watching soccer.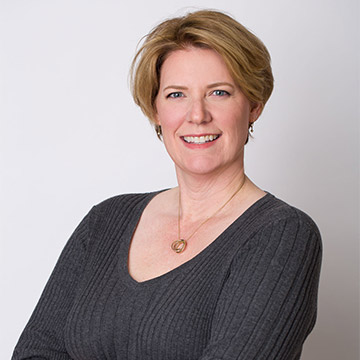 Maria Moody
DVM, Veterinary Sonographer
Undergrad: Washington State University
DVM: Washington State University
Certificate: Small Animal Ultrasound Imaging, Academy of Veterinary Imaging
Dr. Moody was born and raised in Western Washington. She attended UW for four years, then transferred to WSU where she completed her Bachelor of Science degree in 1993 then went on to attend WSU's veterinary school, completing her DVM degree in 1998. After veterinary school, she joined a busy small animal practice in Seattle where she practiced general medicine and surgery for 9 years before deciding to focus on radiology. Dr. Moody has been performing CT scans and ultrasound studies and assisting with case management for our radiologists since 2006. She also enjoys teaching ultrasound and serving as a mentor to new sonographers. In her free time, Maria enjoys traveling with her husband and daughter, reading, baking, and spoiling her cats, dogs, and chickens.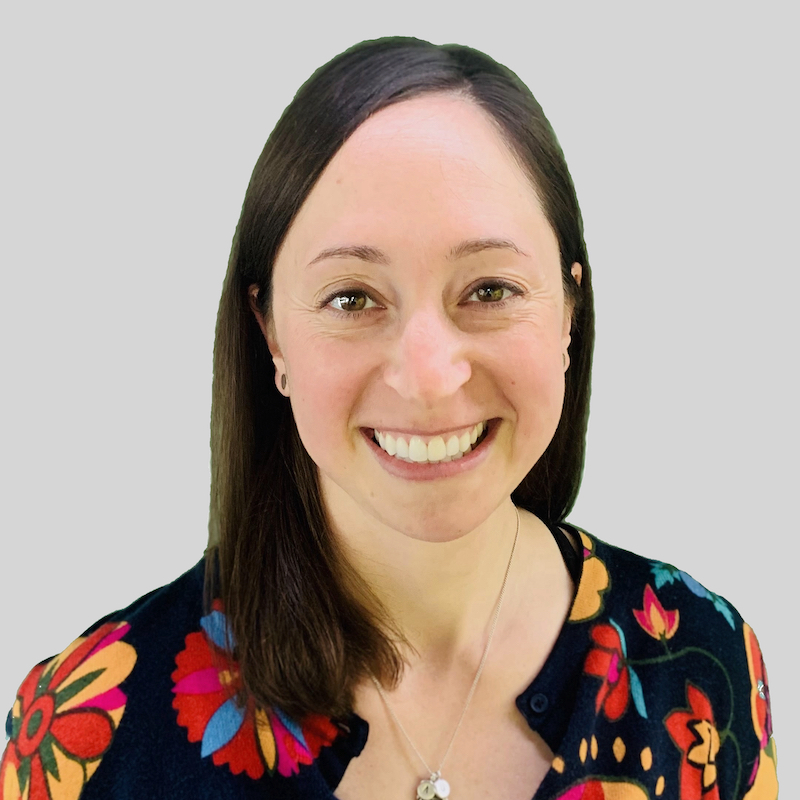 Gabrielle Bassin
DVM, Veterinary Sonographer
Undergrad: University of California, Berkeley
DVM: University of California Davis School of Veterinary Medicine
A California native, Dr. Gabrielle Bassin has an undergraduate degree in biology from UC Berkeley (2002) and a DVM from the UC Davis School of Veterinary Medicine (2009). She worked as an ER doctor in busy specialty referral hospitals for 8 years, did general practice and high volume spay/neuter before joining NWVI in 2020 to focus exclusively on ultrasound and associated case management. After intensive training at NWVI, Gabrielle completed the rigorous months-long soft tissue imaging course at Sound Academy of Veterinary Imaging in Arlington, Texas in 2021. She enjoys big and small adventures with her husband, two turbo-charged human children, sweet bully mutt, and fluffy orange feline.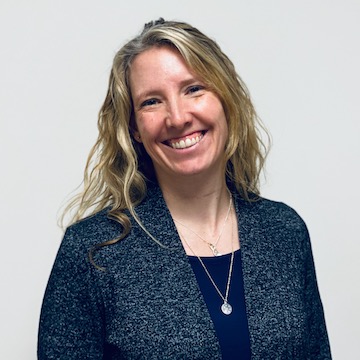 Crystal Brazle
DVM, Veterinary Sonographer
DVM: University of Missouri
Certificate: Small Animal Ultrasound Imaging, Academy of Veterinary Imaging
Dr. Brazle has spent the past eleven years in both small animal general and emergency practices, during which she completed over 130 hours in continuing education in abdominal ultrasound.  In the fall of 2018, she completed the Small Animal Ultrasound Imaging Soft Tissue Program at the Sound Academy of Veterinary Imaging.  Since that time, we have been working closely with Dr. Brazle to provide interpretations for studies acquired through her own sonography practice on Whidbey Island. Dr. Brazle has also spent time shadowing our radiologists on mobile days, as well as providing outpatient services at our Mountlake Terrace facility.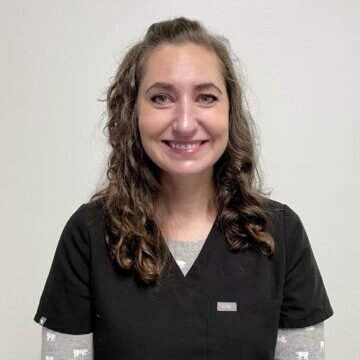 Misty McNeil
DVM, Veterinary Sonographer
Undergrad: Western Washington University
DVM: Washington State University
Dr. Misty McNeil is a native PNWer born and raised in the Seattle area and so happy to still be able to call the area home! She has spent the last several years practicing emergency medicine at a specialty/referral center in the area as well as practicing in general practice and spay/neuter clinics. She attended undergrad at Western Washington University in Bellingham, obtaining her BA in psychology. She then went on to attend veterinary school at Washington State University. While at WSU she helped to start and became president of the radiology club for students. She has a passion for diagnostic imaging, having seen how critical it is in practice to find answers and form treatment plans. In her downtime she loves spending time with her family (both human and furry), playing in the woods, and adventuring.
Julie Irwin

VMD, Co-Owner

Undergrad: Cornell University

VMD: University of Pennsylvania

Julie currently works part-time as a general practitioner, full-time as the mother of three and helps with the managerial aspects of NWVI. She is an avid early morning rower and in her 'free time' also enjoys sailing, cross-country skiing and traveling.

Cindy Swanson

Hospital Manager

Cindy has been in veterinary medicine for 15+ years gaining experience in general practice, oncology, and specialty emergency in both customer service and assistant roles. She spends her free time with her husband, 2 awesome and adventurous daughters, an old man cat and a very silly puppy. She's a musician and plays flute in a classical group, loves live theater and a good margarita. She enjoys baking, traveling and just hanging out with friends and family. She's also a great storyteller. Be sure to ask her about the fishes.

Brandi Ohashi

Administrative Assistant

Brandi started her career in vet med in 2012 at a specialty and emergency hospital. She has lived most of her life in the PNW, with a brief period of time on Maui where she met her wonderful husband. Her main role is being mama to their 3 young kiddos who are full of fun and keep them busy. She has an obnoxious black cat named Vader who does his best to run the household. Disneyland and Maui are a few of her favorite places, and she likes rooting for the Seahawks and Mariners. She most enjoys spending quality time with family and friends and traveling, especially to the beach!

Melissa, LVT

Patient Care Coordinator

Melissa is a Seattle transplant having moved here from California in 2006. She obtained her LVT in 2009 and has worked her entire career in emergency and specialty veterinary medicine. In her free time, she enjoys hanging with her family and cuddling with her kitty at home.

Rachel, LVT

Patient Care Coordinator

Rachel grew up in Southeast Michigan and moved to Seattle in 2014 after graduating from Michigan State University with her license in veterinary technology. She has worked in both emergency and general care practice before landing herself at NWVI. She spends her free time going on adventures with her husband, son, and their two pups. She also enjoys rock climbing, yoga, spending time with friends, and tasting new foods and brews.

Allison

Veterinary Assistant

Allison was born and raised here in the good ol' PNW. Before deciding to switch it up and work with animals, she was previously working as a wine steward. Allison jumped right into working emergency medicine where she has the majority of her experience. She has also worked in general practice before landing here as a mobile veterinary assistant, where she enjoys getting to see all of the faces at each clinic that we travel to. When she isn't working she is most likely playing outdoors somewhere with her dogs, attempting to keep her plant collection alive, or working on a project at home.

Tiffany

Veterinary Assistant

Tiffany was born and raised in Arizona. Starting her career out in sales, she missed her childhood doggies and kitties and quickly switched to veterinary medicine to fill that void. She currently has two rescue kitties, Lola and Luna. She spends her free time either hanging out with her kitties or traveling when she can. She also practices horse agility in the desert using cactus trees as obstacles.

Kandice

Veterinary Assistant

Kandice moved to Washington in 2015 from Oklahoma where she grew up. She worked as a medical assistant and phlebotomist for several years while also studying nursing, but then pursued her dream to work with animals. She spends her free time paddle boarding, cooking, exploring the PNW, and snuggling with her sweet angel baby Isadora.

Desiree

Office Assistant

Desiree was born and raised in South Africa where she worked as a chartered accountant. She moved to the US in 2008 and switched careers to full time mom of twins. Now that the twins are teenagers and not hankering after mom being in their business 24/7, Desiree is very happy to be working part-time at NWVI. In her free time she loves running and hiking with her energetic Boykin Spaniel, Summer.

Meatball

Disgruntled Stand-in

Wrecker of homes and breaker of bones.